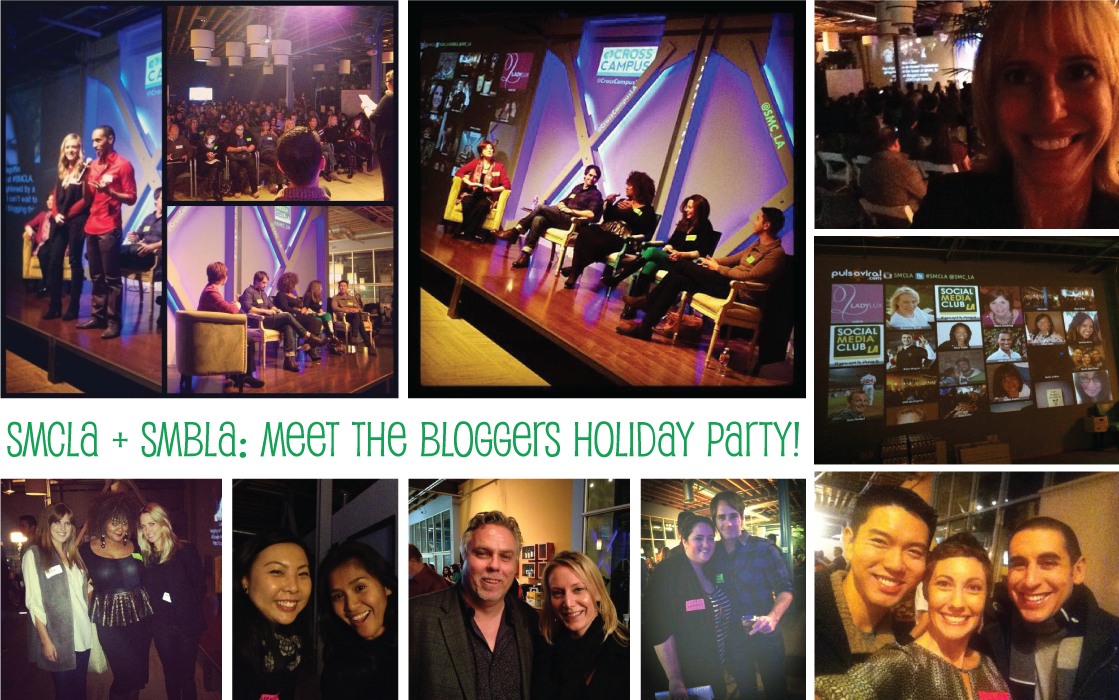 Last night was the biggest and best Social Media Club LA event ever! We partnered with Social Media Breakfast LA and threw our holiday extravaganza at Cross Campus in Santa Monica. Dan of Cross Campus told us that our party was the biggest they'd hosted since the doors opened!
It was so amazing to see all the social media people I've met via Los Angeles Social Media events, all in one place! Calvin Lee, Elizabeth Glau, Shannon Smith, Chris Baccus, Michelle Magoffin, Mark Horvath,  Jeremy Pepper, Dan Dato, Garick Chan, Marla Schulman… and the Social Media Club Board or course: AJ Bellarosa, Chris Lam, Kat Jacob, Lauren Buchman, Charles Miller, Ross Prout, Alice Fuller, AJ Feuerman and Serena Ehrlich.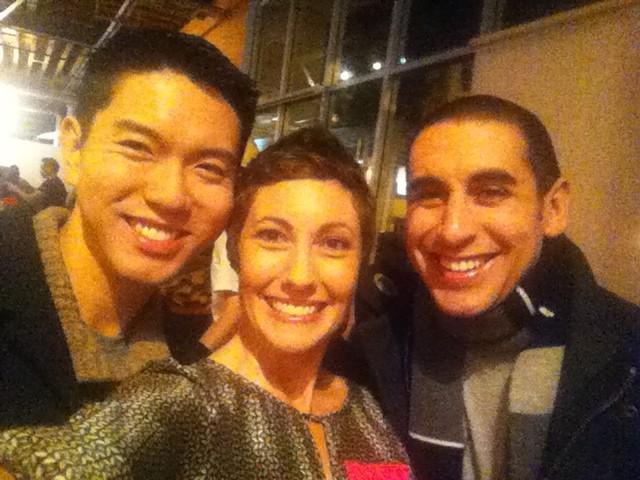 Big excitement for me – I finally got to meet Brigham Yen in person! I nominated him to be on the blogger panel, and he said yes! Brigham blogs about DTLA via DTLA Rising: the new developments, new establishments and more! He recently pioneered a movement to convert parking meters into donation collections for the homeless! Read about it here!
Here I am with Brigham and Lawrence of DTLA Rising!
Big excitement for #SMCLA. We trended on Twitter during the event. Love it when that happens!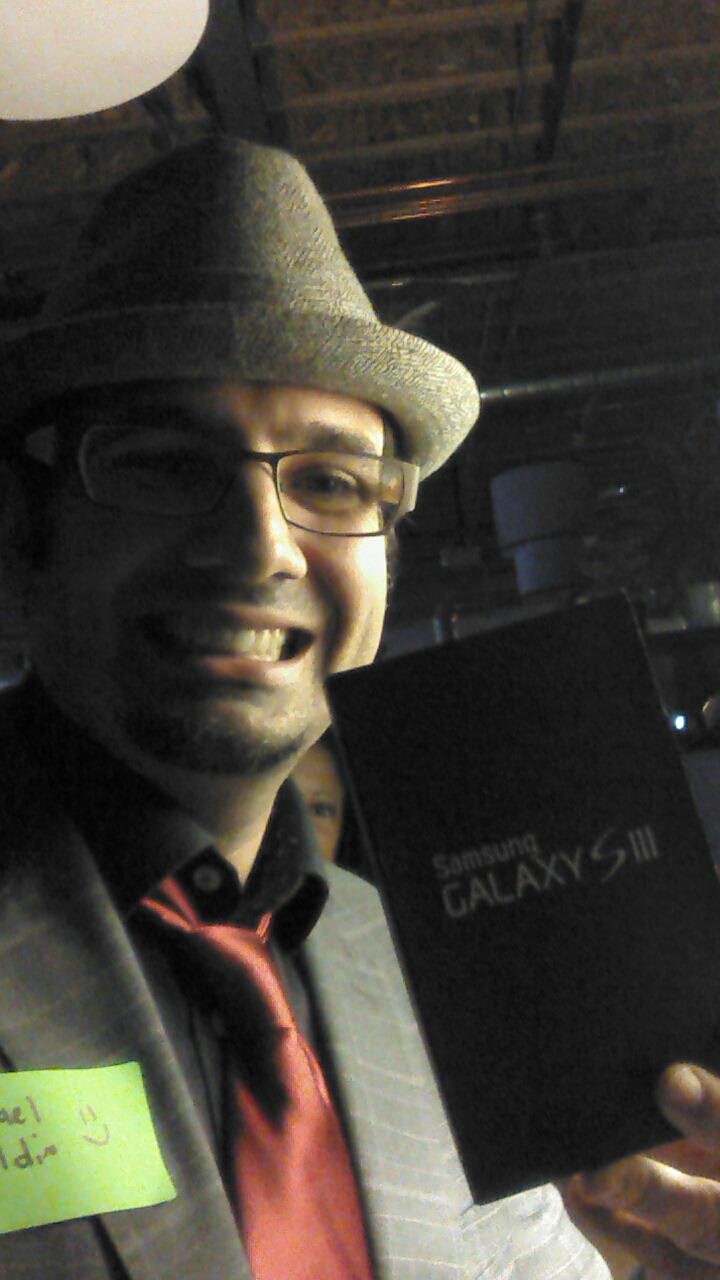 Big excitement for my boyfriend, Michael – He won the big raffle prize, the Samsung Galaxy SIII! Check him out!
Goodie bags were handed out at the end of the night, as well as all the goodies via vendor sponsors during the night. I got to try OM Cocktails (Cranberry/Blood Orange pre-mix cocktails), Lovoka (Caramel Liquor!), new kinds of Pop Chips, new product VOOTS and more!
Serena, President of Social Media Club LA, made an awesome Storify collection of tweets from the night. See it here.
Read my recap of the event at Social Media Club LA's website.