Statigram rocks. In five minutes I just learned my top influencers, follower stats, which of my instagrams are the most popular and which filters I use the most AND the least!
Here's how I did it: Logged in through my instagram account to access the interface.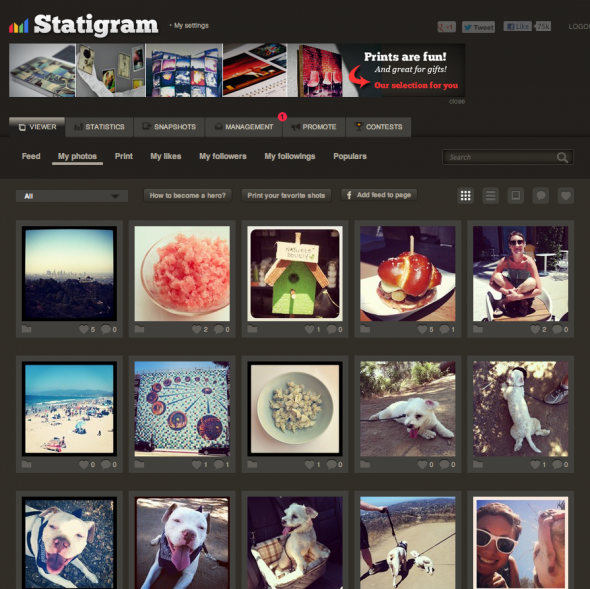 I can see my instagrams at a glance and learn stats about all of them!
Here's what I learned
Top two people who interact with my instagrams: micheealexis and kellbell817
Day when I instagram most: Wednesdays
Top two filters I use: Amaro and Hudson
How often I use geolocation: 80%
Top tags I use: # wholefoods and #santamonica
Most liked instagram by my followers (Hey, people like food!):
Most commented on photo by my followers:
and more!
Other Goodies:  I can follow people right in the interface. Also statigram shows current contests on instagram!
Some "Awwwhhhh Moment" takaways:
So needless to say, I was already on an instagram kick. It just tripled. Bring it on, awesome moments to photograph in life!
SOCIAL MEDIA CONSULTING & MANAGEMENT: I'm available for one on one social media consulting, as well as ongoing daily social media management. Whether you want someone to get you started in the digital space, or you just need a some help along the way, I'd love to work with you. Please take a look at my Social Media Consulting & Management packages.